"I paint hoping to use the human figure symbolically."
- Guy Anderson
With a talent that has spanned a lifetime, Guy Anderson, investigated life in the broadest sense, absorbing Indian, Asian, and ancient cultures. His paintings, shrouded in spirituality, convey the tension between the overwhelming forces of nature and the human condition.In 1953, Guy Anderson received national attention from an intensive article about the Northwest art scene in "Life Magazine". Guy Anderson, Morris Graves, and Mark Tobey were viewed as 'mystics'. Over the years, Guy Anderson had developed a close relationship with Morris Graves and later Mark Tobey, sharing ideas on religion and aesthetic.This Northwest Master has received many awards and commissions, such as, the Governor's Art Award, the Guggenheim Fellowship, the Seattle Opera House Commission, etc. He has been included in exhibitions at the Seattle Art Museum, the Henry Art Gallery, the Bellevue Art Museum, the Tacoma Art Museum, the National Museum of Art in Osaka Japan, and recently honored at the Northwest Museum of Art in LaConner.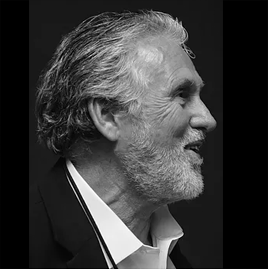 "My works are personal statements of my faith in man's profound determination to survive."
- Joseph McDonnell
Joseph Mcdonnell is an American sculptor whose work ranges in size from small to monumental in materials that include bronze, granite, steel and glass. His sense of mass and space produce an inner logic in the forms he creates. He references ancient civilizations with symbolism dealing with the primordial objects of life; sun, water, column, arches.

Vashon Piece

St. Louie Blues 2014

Sasparilla Variation

Marka Chandelier 10

Italian Ice

Iceberg

GWB Chandelier 2014

Cool

Clear Ice

Carousel

Autumn Leaves
Dancer In Blue Tights

Balinese Dreamer

Love Life Of The Grey Whale

Free Fall

Icario Series

Man With A Little Book

Re-entry Series

Torso Fragments Series

Crucifixion

Three Positions

Man Woman And The Sea

Ancient Book

Ribcage

Reclining Figure

A Page Of History

Falling Torsoes

Earth Anchor

Autumnal Equinox

Daedelus Alone

Search

Falling Fragments

Spirits Of The Quarry

Skagit Sojourner

A Place of Socrates

Astronomer

Winter Dormant
sold

Purusa Moonlight

Three Torsos Mt. Vernon Series

Adam And Eve Gods Eye Morning

Emu In Winter

Winter Citadel

Night Rainbow

Uni On A Classical-Bench
sold

Heroes Of The Northern Land

Umbilical Series

Moon Eclipse

Sleeper Above A Quiet Planet

King of Knossos

Sky Builder

Umbilical Two

Northern Pubescent Rite

Gateposts And White Lightning